YOU MAY ALSO LIKE
COVID19
Features
5 min read
While all vaccinations so far have been the Oxford-AstraZeneca vaccine, Nepal will now be rolling out the vaccines from Sinopharm
Perspectives
6 min read
In the midst of the current pandemic, people living with chronic, or noncommunicable, diseases are suffering doubly — because of the virus and a poor healthcare system.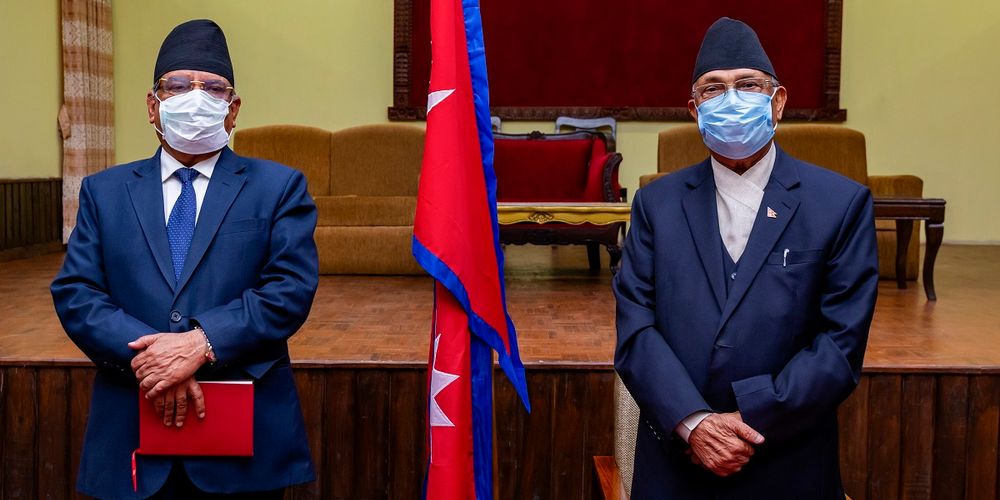 Explainers
9 min read
By proposing a party general convention in December, Oli has managed to turn the tables on his comrades who want to oust him, but given the NCP's overall landscape, the current stalemate at the top will likely continue
COVID19
Features
8 min read
Four days into their protest, journalists still wait to be taken seriously
COVID19
News
3 min read
A daily summary of Covid19-related developments that matter
Explainers
4 min read
Young children with developing bodies are at particular risk of long-term health complications from particulate matter in Kathmandu's air.
Features
6 min read
Wildfires and climate change exist in an intricate, mutually reinforcing feedback loop – climate change affects wildfires, and vice-versa.
Features
11 min read
Covid-19 managed to break all geographical boundaries to reach the remote village of Lalu – and the couple who operate its only private school.