YOU MAY ALSO LIKE
Features
6 min read
Hundreds of foreign-bound workers are flocking to Kathmandu, scrambling to get vaccines and receive verified vaccinated certificates, only to be lost in a mismanaged system.
Features
5 min read
For many, graduations have been postponed as their finances have dwindled
Features
12 min read
The gross underrepresentation of women in Nepal's social science textbooks promotes a lopsided evaluation of Nepali history and society.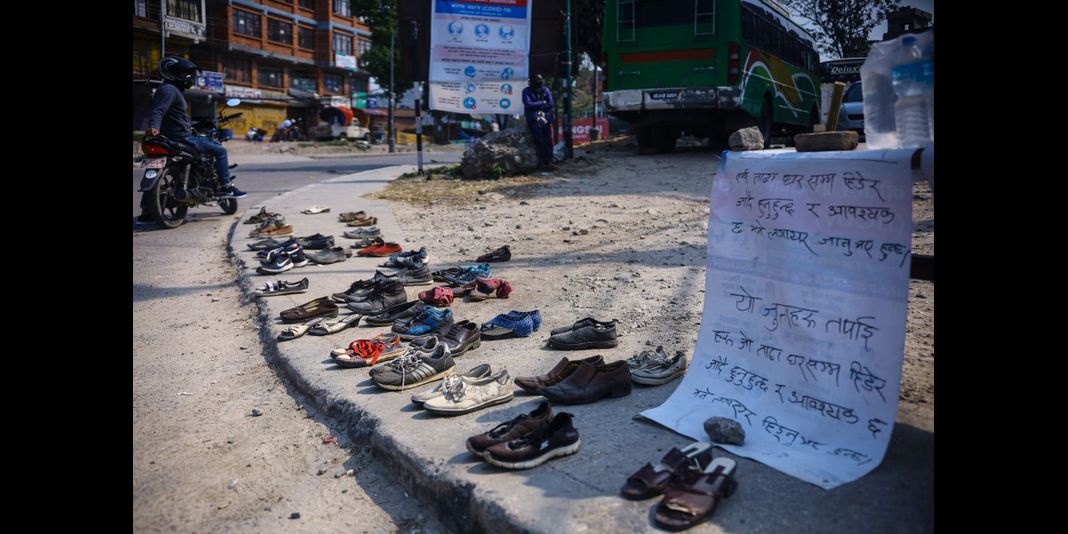 Explainers
9 min read
Elected representatives and officials across the bureaucratic spectrum have used the Covid-19 crisis as yet another opportunity to amass wealth
Interviews
6 min read
Public health expert Sushil Koirala discusses concerns around Nepal's plans for mass quarantining migrants
COVID19
Features
7 min read
Many schools across the country have been charging full fees despite providing no extra facilities.
Opinions
7 min read
Will your leadership summon the courage to end impunity?
COVID19
Features
13 min read
To get back to normalcy, Rukum did the right things at the right time, in contrast to Kathmandu's helter-skelter approach to Covid-19