YOU MAY ALSO LIKE
Features
6 min read
Despite the economy being badly hit since last year, the country's stock market is seeing exponential growth owing to the market's digitization and the pandemic, analysts say.
Photo Essays
COVID19
2 min read
As the second Covid-19 wave consumes the country, funeral pyres bear witness to the devastation wrought by the pandemic.
Opinions
4 min read
Pandemics affect men and women's access to food and nutrition disproportionately
COVID19
News
3 min read
A daily summary of Covid19 related developments that matter
COVID19
News
1 min read
Due to the closed border, a migrant worker is unable to fulfill his funeral duties upon his mother's death
Explainers
5 min read
True democratic or participatory development occurs when local communities are heard by their government, and have a say in decisions that affect them.
Features
5 min read
Nepal's failure to prosecute conflict-era rights violations has enabled fresh rights abuses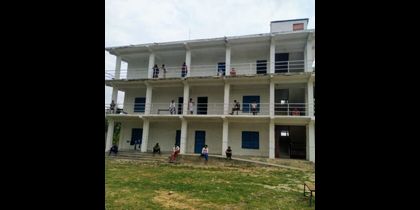 COVID19
Features
10 min read
Several inmates have died by suicide while many others have been hobbled by the depression and anxiety resulting from conditions inside Nepal's ill-managed quarantine facilities