YOU MAY ALSO LIKE
News
6 min read
When Mayor Dillip Pratap Khand assumed office, he set out on a mission to turn Waling into one of Nepal's first 'smart cities'. Five years on, he has little to show.
Features
17 min read
The decision to build new headquarters inside Teghari Forest has divided politicians, locals and environmentalists in Sudurpashim
Features
7 min read
Throughout his career, Upendra Koirala has occupied a set of high profile positions by appeasing communist leaders
Week in Politics
4 min read
The week in politics: what happened, what does it mean, why does it matter?
Explainers
5 min read
True democratic or participatory development occurs when local communities are heard by their government, and have a say in decisions that affect them.
News
5 min read
Fact checked Nepal's map which is said to have included the disputed territory of Limpiyadhura in northwestern Nepal
Features
Longreads
39 min read
Two visits to the United Kingdom in different eras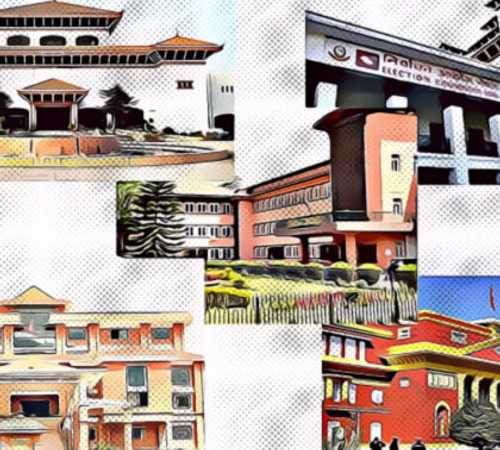 Explainers
5 min read
By dissolving the House and pushing through an ordinance, Oli has twisted the law to place his own men in powerful constitutional positions.