YOU MAY ALSO LIKE
Perspectives
7 min read
Dilly dallying with local elections over a discourse on legal conflict so close to the election date sets a terrible precedent for a young republic like Nepal.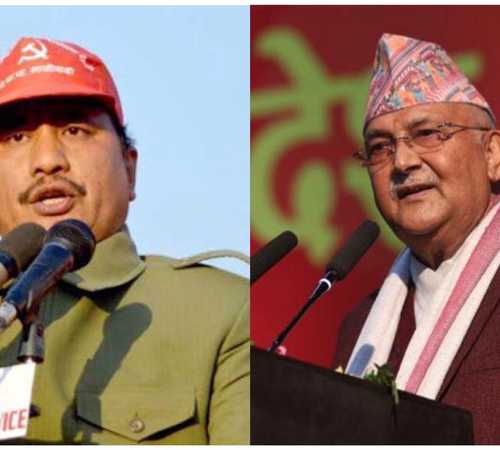 Explainers
Longreads
10 min read
Comrade Netra Bikram Chand 'Biplab' and Prime Minister Oli are both in difficult positions and they are both looking for a way out.
COVID19
News
3 min read
A daily summary of all Covid19 related developments that matter
Perspectives
5 min read
To not be a casteist, we must recognize that caste is structural and exists in invisible forms in Nepali society.
Perspectives
Opinions
6 min read
How to fight an info-demic during an epidemic
Explainers
4 min read
Despite showing positive signs, the army needs to come under CIAA's jurisdiction to gain more credibility
Perspectives
4 min read
Climate change adaptation is not just a matter of flood-tolerant seeds and solar water pumps; it is about crushing age-old structural injustices.
Interviews
6 min read
The underground Maoist politician talks about his plans for another revolution