YOU MAY ALSO LIKE
Videos
1 min read
Celebrating momos with a street festival in New York City's Jackson Heights.
Features
Photo Essays
8 min read
With no government-approved curriculum, no policies and no financial support, madrasas have been struggling to provide quality education. And the pandemic has only made matters worse.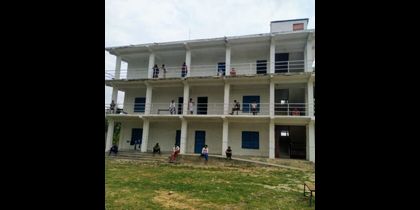 COVID19
Features
10 min read
Several inmates have died by suicide while many others have been hobbled by the depression and anxiety resulting from conditions inside Nepal's ill-managed quarantine facilities
Features
7 min read
Siddhartha Aahuji would still be alive today if two hospitals had valued his life
Features
4 min read
Public support for Dr KC's cause has forced the government's hand, but as always, questions remain about the agreement's implementation
Features
7 min read
By reading the Quran and fasting during the holy month of Ramadan, Muslims build a personal connection with Allah and reinforce their faith.
Writing journeys
14 min read
Raju Syangtan was once afraid of writing. Today, he is a celebrated poet and journalist. His story, on this week's Writing Journey.
Features
6 min read
Recent comments by a former Cabinet minister have once again given rise to fears of illegal surveillance by the Oli government