YOU MAY ALSO LIKE
Features
5 min read
Will Dahal continue the infighting within the NCP, or will he completely sever ties with Oli? It all depends on the other head honchos' moves
News
4 min read
Now that Deuba has obtained the vote of confidence in the House, he will need to move quickly and decisively to control the pandemic and ensure vaccinations for all.
Features
7 min read
With formal hearings at the Supreme Court regarding the constitutionality of Oli's dissolution of the House beginning, The Record spoke to the writers of the statute for their take on possible interpretations.
Features
4 min read
An alarming rise in the number of deaths despite low Covid-related fatalities raises doubts over authentic reporting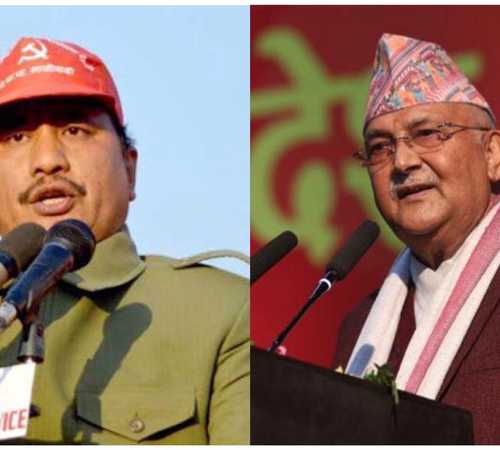 Explainers
Longreads
10 min read
Comrade Netra Bikram Chand 'Biplab' and Prime Minister Oli are both in difficult positions and they are both looking for a way out.
Features
2 min read
The government is proposing sweeping legislative changes that curtail constitutional rights and consolidate power. Here's a refresher on what is at stake.
Interviews
6 min read
The underground Maoist politician talks about his plans for another revolution
Perspectives
5 min read
School teachers inflicting physical and psychological abuse on students is rampant in Nepal, reflecting the sorry state of education in the country.