YOU MAY ALSO LIKE
Longreads
21 min read
Incompetent political leadership and corrupt administration has meant no new doctors have been appointed in the past four years. This has caused a great deal of suffering for many Nepalis.
Interviews
1 min read
Dalit women have to overcome many obstacles in order to lead. The story of Nanumaya Gandarva, an elected Dalit representative from Rambha Rural Municipality, Palpa.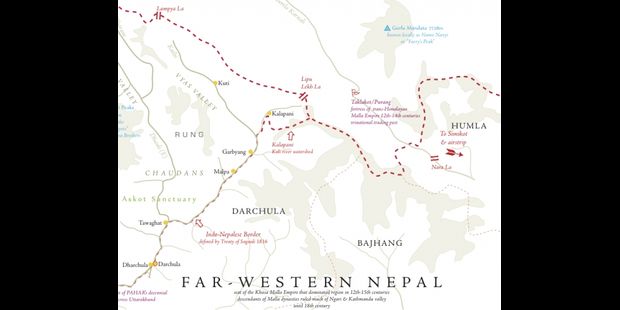 News
3 min read
India's inauguration of the link road to Mansarovar causes alarm in Nepal, but is a press statement enough?
COVID19
Photo Essays
2 min read
The Nepal government's announcement of a lockdown threw millions of lives in disarray, perhaps none more so than that of migrant workers looking to return home.
Features
COVID19
6 min read
A raging pandemic combined with a lockdown can greatly stress mental health. Reduce exposure to the news, eat and drink well, exercise, and seek help if necessary.
Opinions
9 min read
The terms feminism and anti-Brahmanism are both relevant and appropriate in the contemporary discourse on social justice
COVID19
Features
4 min read
The death of an inmate from Kathmandu's Central Jail and the subsequent row over his putrefying body is a testament to the jail management's shortcomings in handling the coronavirus crisis
COVID19
Features
4 min read
Delayed test results and govt's mismanagement impede Covid-infected individuals seeking to isolate themselves.